As a mature and postgraduate College, St Edmund's (popularly known as Eddie's) welcomes a high number of new students every year. While the faces may change, what makes this College special clearly endures.
The vibrant energy that characterises this place is nourished by its amazing diversity. More than 85 countries are represented here. The College was founded as a home for Catholics at a time when they found themselves on the margins. Today, Eddie's continues to be a home for the different. It hosts students from around the world and from vastly different cultures and stages of life, but who fit perfectly into our mosaic.
 We meet for poetry in the Okinaga Room atop the tower, painting in the Combination Room, drinks in the bar, plays in the Garden Room, gardening in the greenhouse, barbecues in the orchard, and football on the field. We fly the rainbow flag high above and drape it across the wall of our bar. We punt because, hey, ours are free. Here, you can walk on the grass. But don't disturb the family of ducks – they belong here, too.
 Esteban García, St Edmund's student 2018-2019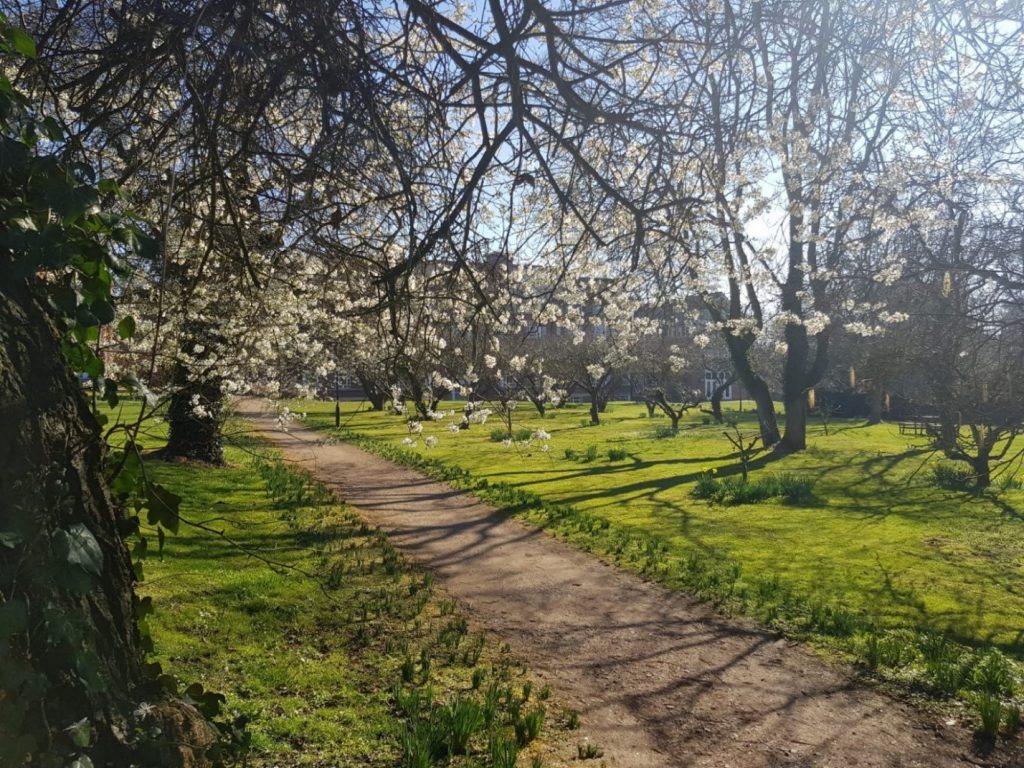 St Edmund's was founded in 1896 by Henry Fitzalan-Howard, 15th Duke of Norfolk and in 1965 became one of the new graduate Colleges. It is set in large, quiet and pleasant grounds close to the University Library and the city centre. The College is multidisciplinary, hosting graduate students from most branches of science, arts, and the humanities. All graduates are allocated a personal tutor who oversees personal welfare and support. The College community is friendly, informal, and international. It has musical, law, and economics societies, and a strong sporting and recreational reputation.
St Edmund's is one of the mature Colleges (for students 21 years old and older). Eddie's has a vibrant social scene and holds various events with other mature colleges throughout the year.
The College is pleased to welcome students wishing to take undergraduate and postgraduate courses, as well as those pursuing part-time degrees.