Meals in Hall
The College's catering team endeavours to accommodate all of your dietary needs whether for health, religious, or lifestyle reasons. If you have any specific dietary requirements you can email Catering (catering@st-edmunds.cam.ac.uk). You are always welcome to speak to the Catering staff in Hall directly.
Other concerns can be directed to the CR Secretary; the CR represents Eddie's interest to the Catering Committee.
Meal Times
| | | |
| --- | --- | --- |
| Breakfast | Mon-Fri | 8:00am – 9:30 am |
| Lunch | Mon-Fri and Sun | 12:30pm – 1:30pm |
| Brunch | Only on Sat | 11:00am – 12:30pm |
| Dinner | Mon- Fri | 6:30pm – 7:45 pm |
The weekly menuis posted on the College website.
In addition there is tea, coffee, and biscuits served in the Norfolk Building CR every weekday at 11am and 3pm, and on Sundays at 4pm. This is a time where the whole College – staff and students alike – gathers and socialises.
Formal Hall and College Guest Nights
A large part of Cambridge tradition is the regular occurrence of Formal Hall nights in each College. On these occasions, students and other guests of the College gather for a formal three-course meal held in the Dining Hall. These events provide the opportunity to engage in rich and stimulating conversation with a wide host of guests from all backgrounds, as well as being a great way to showcase Eddie's to friends and family.
Lounge suits, or equivalent formal dress, and academic gowns must be worn by students of the University. College Guest Nights have an extra course of cheese and port wine served at the end of the dinner.
You must sign up on the college website in advance to attend the formal dinners at St Edmund's due to the small capacity (110 persons) of our dining hall. You can book places at formals via the College website, which also details the rules for formal dining in College.
Edspresso
The College's coffee shop – Edspresso– is open Monday to Friday from 9.30am to 8pm. On offer are a range of food items such as sandwiches and salads, sweets and savoury snacks, and an array of hot and cold drinks.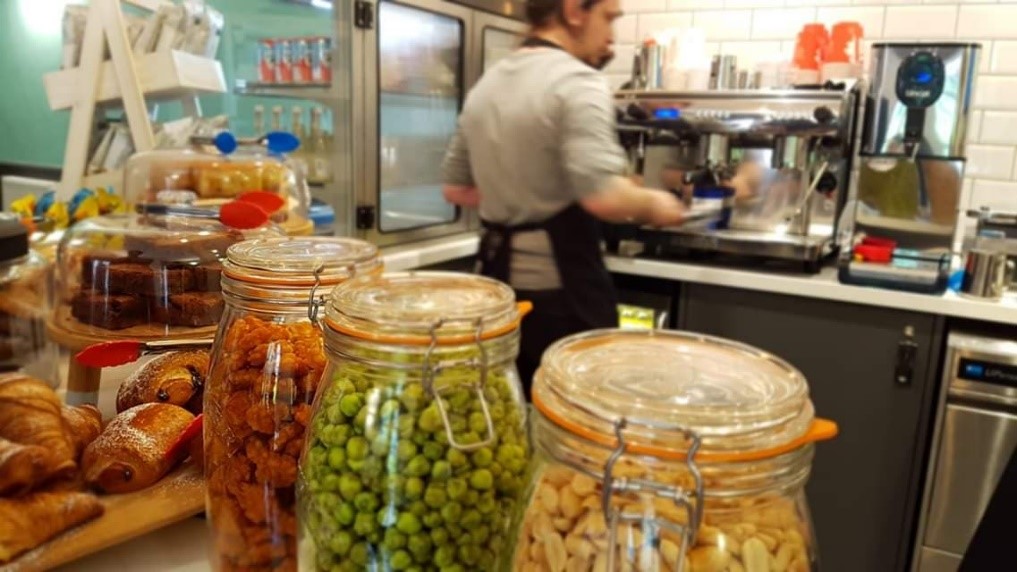 College BBQ
The College also has a BBQ behind the Brian Heap building. You can book via http://booking.cr.st-edmunds.cam.ac.uk. There are grills and a BBQ toolkit available in reception. College members are asked to clean the grills and bring them and the toolkit back to reception after they're done BBQing.